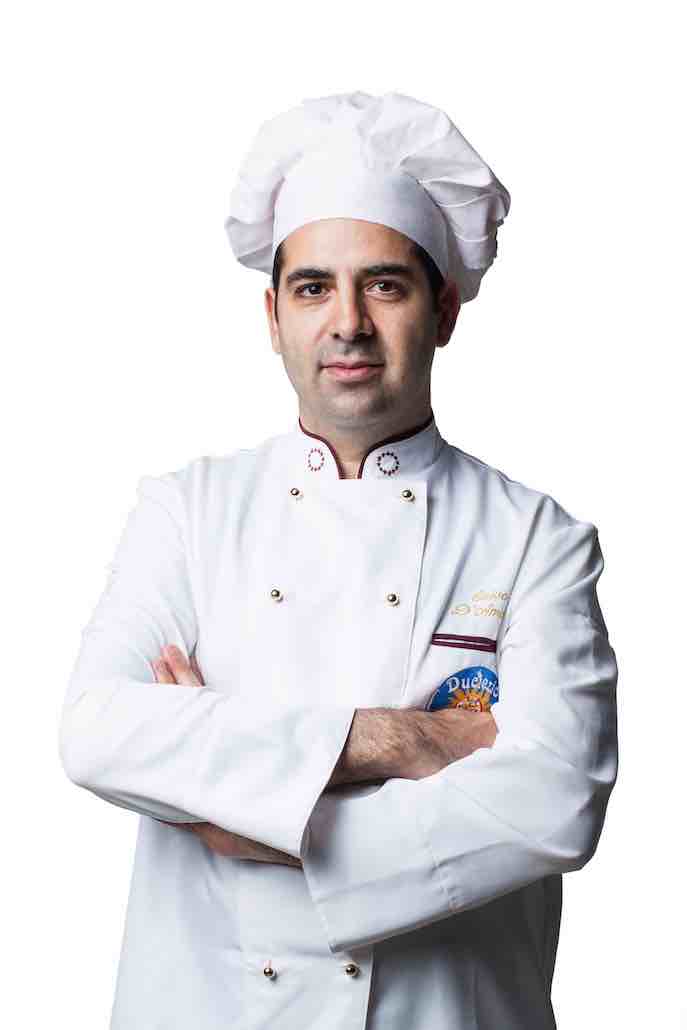 Salvatore D'Amore
Il dolce stil novo della pasticceria siciliana
Salvo D'Amore's world is a sweet one; journeying on an innovative path begun at a tender age, he now boasts more than 25 years of experience. His creations, nourished by great inspiration and long tradition, become reality in a small, jewellery box of a workshop opened10 years ago in Taormina. It is a little corner of sweetness, bursting with the aromas and colours of his creations which, once tasted, drive tourists and locals alike wild in their desire to come back and savour them again. Equal parts alchemist and artisan, and a shrewd creator of exquisite treats, he never fails to astonish as he sweetly navigates the most tempting tradition of Sicilian confectionary art.


Eat a Cannoli and be happy for the day, learn how to cook one and you'll be happy for the rest of your life!
Salvatore D'Amore and his staff will be glad to let you discover all the secrets of the most traditional recipe of Cannoli. Learn how to bake and cook the skin, how to prepare the typical Ricotta filling and the history of the most representative sweet of Sicily. A unique experience organized where all the magic happens: the pastry lab, a suitable space where, meanwhile, you'll be surrounded by Pastry Chefs dedicated into baking some delicious Sicilian sweetness.